SEA GLASS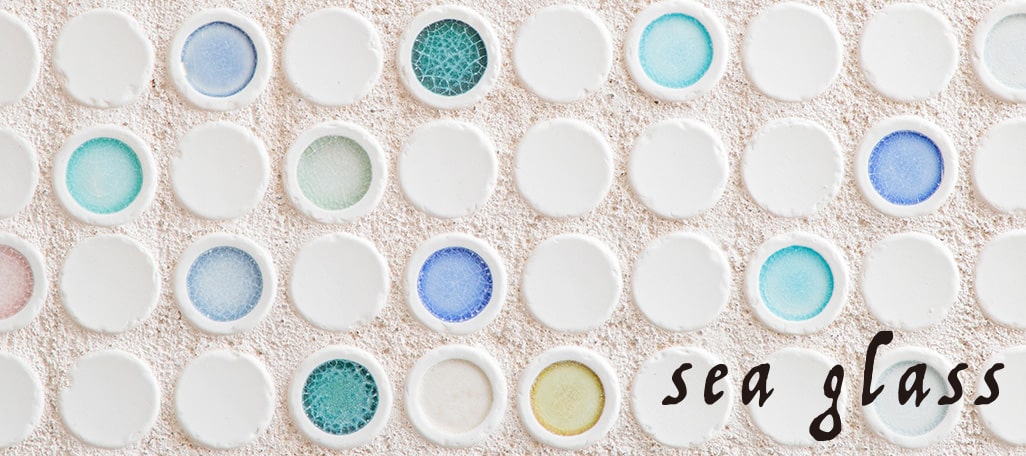 A gentle glow that gives character to a space.

"Seaglass" is a natural work of art created by the waves over a long period of time. No two are alike. The colorful glass colors, smoky textures, and textures have a sense of fragility and tenderness. This tile is based on the motif of "Seaglass".
MATERIAL

To make the most of the colorful glass colors, we use rich white raw materials that look like a stunning sandy beach.

MOLDING

Molding begins with the clay pressed mechanically. The glaze is then applied through manual spraying, and eventually fired. The tiles are polished over time. This gives the tiles a natural texture as if they had been caressed by the waves for years.

GLAZE

SEAGLASS uses glazes that are as colorful as glass bottles. Its likeness to the fragility and gentleness of jewels found on a sandy beach, accents and personalizes the space.