陰翳

ーIN-EIー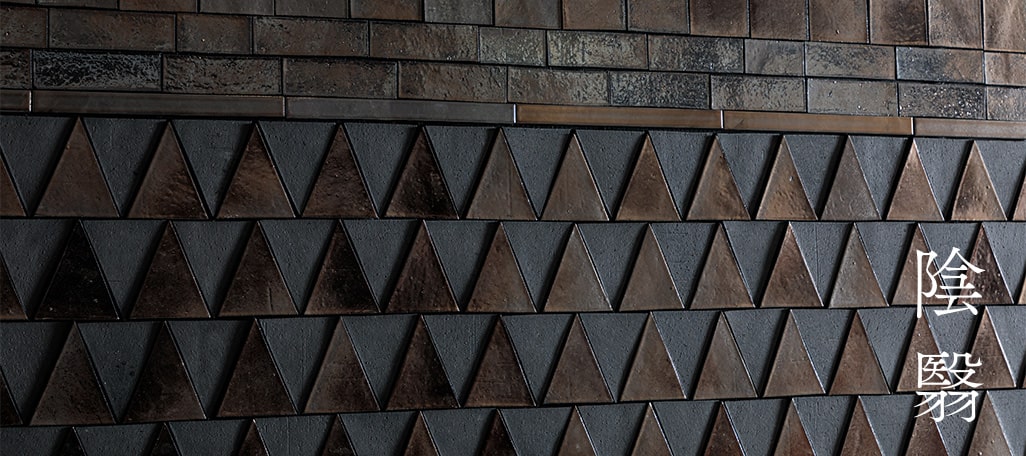 Japanese sense of beauty felt in the dark.

IN-EI is a ceramic wall made solely by hand using natural materials, and inherited ceramic techniques.
It gives you the splendor of unique Japanese sense of beauty in the dark, that mass-produced tiles do not have.
*"陰翳" means shade, dimness, and depth.
MATERIAL

To express the "shadow" that is the charm of IN-EI, we carefully selected a special local black clay from our home region of Mino in Gifu Prefecture.

MOLDING

IN-EI uses the ceramic technique of "tatara molding" to form its shapes. The clay is spread and flattened using a wire, and then shaped by hand using stencils.

GLAZE

To express the charm of IN-EI, we needed a color that would match well with the subdued black color of the clay.Therefore, we developed an aged golden glaze that evokes the image of Japanese beauty inspired by its shrines and temples.