ANTIQUE TILESCOLLECTION
2023.10.31
ANTIQUE TILESCOLLECTION
I would like to showcase a few pieces from my personal collection of antique tiles.
Let's start with the "Rabbit Delft Tile Special" collection.
Delft tiles are known for their glazed and painted designs on a challenging, rough, and difficult-to-paint surface.
Our first item is an early colored tile produced sometime between 1600 and 1620.The blue rabbit depicted on it is a unique portrayal, considering it's a color painting.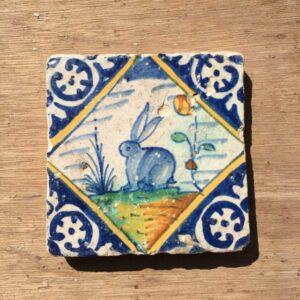 The second one also dates back to the 1600-1620 period.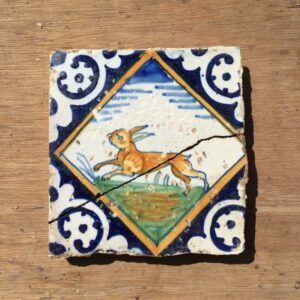 This tile features a charming brown rabbit, known for its beauty and even includes eyelashes.
The third piece is from the late 1600s.This stands out amongst many different types of drawings in the way it is drawn, resembling that of a Disney cartoon character, complete with expressive eyebrows.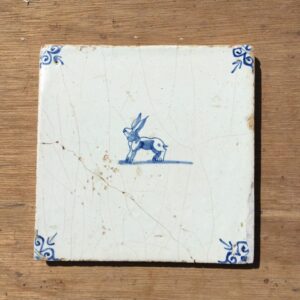 I will talk about antique tiles again sometime.
RECCOMENDED TILES